"It was a political decision made by a judge," said President Trump speaking to reporters at the White House. "I think it's a disgrace."
An injunction halting construction of the controversial Keystone XL pipeline was issued again by a federal judge in Montana, saying that President Trump had "simply discarded" the environmental impact the pipeline would have.
Late Thursday, Judge Morris issued a  54-page order alleging that the US Department of State committed multiple violations when it approved the construction of the $8 billion, 1,900-kilometer pipeline in 2017. The project has been embroiled in legal battles for over a decade amid challenges from both Native Americans and environmentalists.
'So far it's not going well': #KeystonePipeline spills massively exceed pre-construction estimates https://t.co/ZJgjX06kTA pic.twitter.com/ytHEGlc6ZH

— RT America (@RT_America) November 27, 2017
"The Department instead simply discarded prior factual findings related to climate change to support its course reversal," Morris wrote. "An agency cannot simply disregard contrary or inconvenient factual determinations that it made in the past, any more than it can ignore inconvenient facts when it writes on a blank slate."
advertisement - story continues below
Trump hit back against the court's decision on Friday, saying it was politically motivated and a "disgrace."
take our poll - story continues below
Completing this poll grants you access to Truth Uncensored updates free of charge. You may opt out at anytime. You also agree to this site's Privacy Policy and Terms of Use.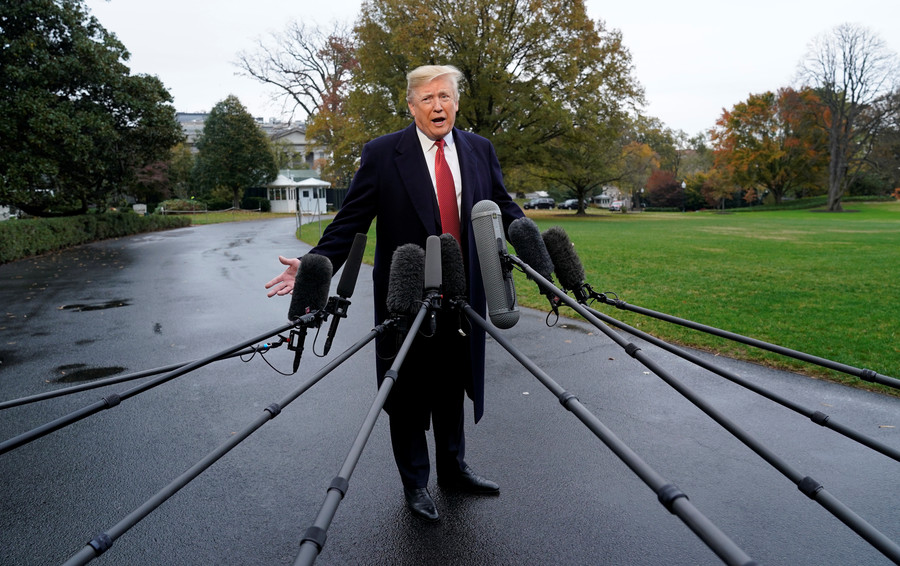 Morris previously ruled against the State Department in August, saying it was obligated to "analyze new information relevant to the environmental impacts of its decision."
The judge added that the Trump administration had not adequately accounted for potential declines in oil prices, which have been depressed since the crash of 2014, and which would have a major effect on the long-term viability of such a project. The judge also argued that the government's analysis had not fully determined the potential for oil spills and had failed to provide substantiating evidence or a "reasoned explanation" for overturning the Obama administration's decision to block construction.
advertisement - story continues below
TransCanada Corp's nearly 1,200-mile pipeline has become one of the major battlegrounds in the climate change debate and, if completed, would carry an estimated 800,000 barrels per day from Canada's tar sands pits to Gulf Coast refineries in the US.
"We keep killing it, and it keeps coming back from the dead," Dallas Goldtooth from the Keep It In The Ground campaign for the Indigenous Environmental Network said, as cited by CBC News. "It's not over for us, we're just going to keep on going ahead."
An appeal of the decision is highly likely, as the legal back-and-forth looks set to continue in the Court of Appeals for the Ninth Circuit. The pipeline was rejected by John Kerry under the Obama administration two years earlier, citing environmental concerns. However, in one of the first of many executive orders signed throughout his presidency, Donald Trump overturned the decision in 2017, arguing that construction would create thousands of jobs, RT reports.
"The Trump administration tried to force this dirty pipeline project on the American people, but they can't ignore the threats it would pose to our clean water, our climate, and our communities,"Doug Hayes, a lawyer for the Sierra Club environmental group, said in a statement as cited by CNBC.